Mød vores dygtige undervisere
In my teachings, I put emphasis on learning how to breathe properly in a conscious way to nourish the body and bring calm to the mind.
During my classes, I always bring something to work with and I like holding the space in a calm yet grounding manner so that we all feel comfortable and safe to explore our boundaries from a pure place of presence and silence. At the end of each class, there is always a moment of contemplation or meditation where we can experience our Self from that place within us that is free from stress and tension.
My Hatha and Vinyasa classes are classic and normal for all levels and it is always the students who define what we will do during the time. I always like to challenge myself and others to discover all that we are capable of doing but never from a place of force nor disrespect. It is my intention always that the students find their own words and ways to discover their bodies and boundaries themselves.
In my Yin classes, we explore what's hidden underneath and we target the deep tissues like the bones, the joints, and the fascia. There is room to experience the subtle sensitive energy of the body when we can be still in certain positions for some time and there is room to nourish and heal from injuries and deep stress. There are 3 core advises I put emphasis during my classes: Find the resistance of your body. Resolve to remain still. & Time.
I organize sound healing sessions combined with Yoga where we explore different themes and we come together with the same aim. Each session is unique and with the help of the instruments, we more easily go into deep relaxation where restoration and healing are possible.
Rosángela Acosta (rayoga.dk)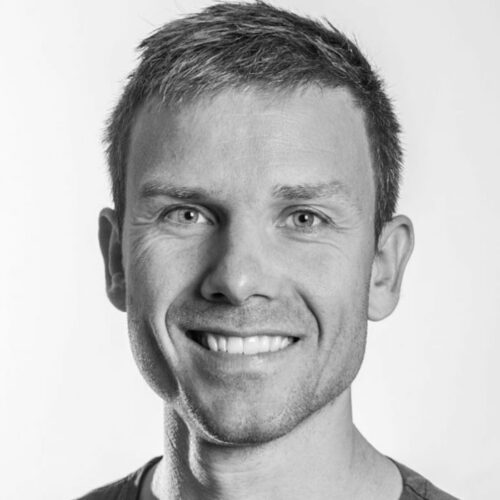 Jeg er oprindelig fra Vestjylland og uddannet tømrer, og som 21 årig blev yoga en del af mit liv. Min begrundelse for at begynde på yoga var en god portion nysgerrighed og en hel del rygsmerter. Efter et år med yoga var det heldigvis kun nysgerrigheden, der var tilbage. En nysgerrighed jeg fortsat har med mig, og som driver mig til at udvikle mig som yogalærer.
Når jeg ikke underviser eller selv praktiserer yoga, arbejder jeg som tømrer i mit eget lille tømrerfirma, som drives fra en grøn bullett ladcykel.
Min undervisning er baseret på en grundig viden om kroppens anatomi og bevægelsesmønster. Jeg formår at gøre det, der kan virke indviklet mere enkelt og forståeligt. Jeg har tillige stor erfaring med at hjælpe elever med skader og genopbygge styrke i kroppen. Det vigtigste for mig er, at alle elever får en god oplevelse, føler sig set og velkomne.
Mine klasser
Jeg underviser i Hatha og Vinyasa. Mit udgangspunkt er og vil altid være den fysiske krop. Jeg ser den fysiske yoga, som en intelligent og integreret måde at bevæge kroppen på, hvor der er en mentalt bonuseffekt
Jeg lægger vægt på at skabe tryghed og opbygge styre hos hver enkelt elev.
Christine is a BSc in Global Nutrition and Health, cookbook author, food photographer and stylist, wellness coach, and movement nerd.
She has completed more than 600 hours of training with the Strala yoga faculty and is now sharing this practice on as well as off the mat. It's a practice of ease and softness that nurtures your mind and body and will leave you glowing from the inside out.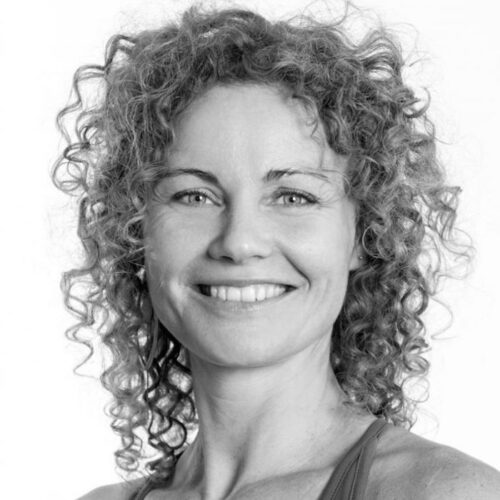 Ditte er kendt for sin sensitive, præcise og hjertevarme guidning. Hun har undervist i yoga siden 2009 og er specialiseret indenfor for alignment og bindevævsbaseret yogaterapi, restorativ yoga og meditation, bowspring, nervesystemsregulering og chocktraume.
Hun er skaber af den terapeutiske og integrative tilgang til yoga - Embodied Living yoga. Ditte har en baggrund som skolelærer og har studeret pædagogisk psykologi. Ditte har arbejdet indenfor feltet psykologi, pædagogik, læring og uddannelse de sidste 20 år. Ditte tilbyder workshops og kurser i Danmark og Skandinavien.
Agni, who is from Nepal, is an absolute human being who enlighten the authentic and holistic approach of yoga with clarity, humour and passion. Whether you are spiritual, religious or neither, he provides you a beautiful platform to synchronize in with whatever exists at the present moment in your life. His teaching styles are combined with pertinent wisdom and mystical approach in a comprehensive journey into the self . His peripheral look is very simple but holds a versatile knowledge on every dimension of yoga. Many more can be said about him but to make it short he is just Agni.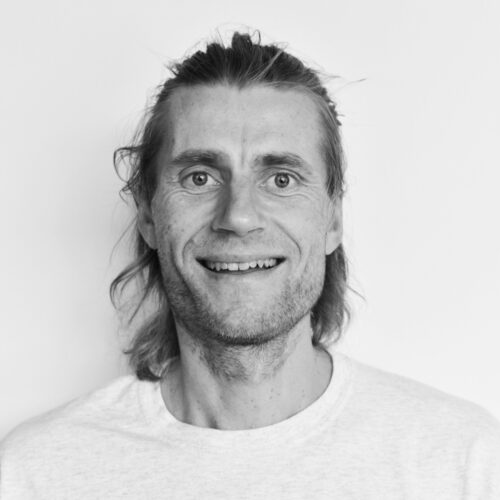 Hatha:
Min Hatha yoga undervisning tager udgangspunkt i simple siddende, liggende og stående stillinger. Jeg lægger stor vægt på at skabe en god fornemmelse af jordforbindelse og styrke op igennem fødder, ben, hofter og bækken/lænd.
Fokus vil yderligere være på at skabe balance og afspænding i sind og nervesystem gennem åndedræt og meditation. Af og til afslutter jeg med lydhealing igennem sang og spil fra harmonium under afspænding.
Yin:
Min yin undervisning tager udgangspunkt i simple siddende og liggende stillinger. Øvelserne er primært for den nederste (yin) del af kroppen og skaber en god grounding og opløftende energiflow op igennem hele kroppen. Jeg guider stillingerne igennem det dybe og bevidste åndedræt. Fokus er at skabe nærvær og ro samt at afspænde sind og krop. Gerne tilsat lidt humor. Undervejs vil jeg give Hands-on assist til dem som ønsker dette. Af og til afslutter jeg med lydhealing igennem sang og spil fra harmonium under afspænding.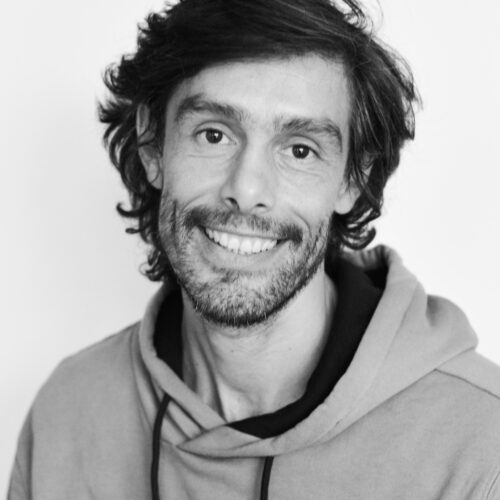 Fernando is a physical therapist and osteopath. Fernando started doing yoga 6 years ago after 15 years dancing ballet and teaching pilates. Fernando has lived in India and Thailand where he taught yoga for three years. He travels to several countries around the world to teach anatomy, injury prevention and biomechanics in yoga, bringing yoga to health professionals.
Fernando's dance skills mixed with years of experience in hospitals, therapy clinics and body work makes his classes diverse and unpredictable.
With an extreme care of the movements of the body and a personalised awareness of each student, Fernando creates a safe and strong foundation from the core to the outside, allowing each individual to express and create their own world.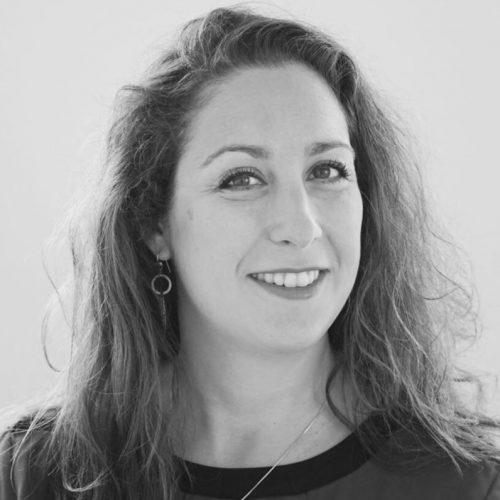 Looking for a balance to the colorful media circus, the constant pursuit of higher, faster, and more I landed on the yoga mat. When I took my first Jivamukti Yoga I lost my heart to this method which combines a power, joyful asana practice, meditation, singing of mantras and studying the ancient yogic scriptures. I became a Certified Jivamukti Teacher in 2014 and have since been teaching in Hamburg and Copenhagen. I like to encourage my students to be patient and loving with themselves, being present and aware in the now and to recognize that we do have everything within us to be happy.
Bianca originally from Italy, has spent most of her life living and working between London, New York and Stockholm. After traveling in India and Bali during the past year, where she had the chance to deepen her yoga practice, both as a student and a teacher, she has now settled in Copenhagen where she is eager to keep sharing her passion for both the physical and the spiritual side of yoga.
Expect to go deep into your Self and your body, working on rebalancing your subtle energy while firing up the body on the yoga mat. Her classes are always a balance of yin and yang, the softness and the hardness, the feminine and the masculine. Always with a deep focus on the body, the breath and its wiseness. Each class focuses on balancing our energetic centers (Chakras) by using inspiring music, various combinations of asanas that challenges you and soften you, kundalini shaking and pranayama.
Her influences are from Ashtanga and Vinyasa combined with trainings in energetic healing, evolutionary astrology and transformational coaching.
Get ready to go deep into all layers of your body and emerge from it renewed.
Even if you are a beginner there will be options for all levels.
Rikke Hansen (1971) har undervist i yoga siden 2003, hvor hun kom hjem fra sin første yogauddannelse hos Sivananda Ashram i Sydindien. Siden har hun dykket ned i bl.a. Ayurveda i samarbejde med Ayurveda læge Dr. Unni fra Kovalam, Indien, og studeret hos Godfrey Devereux/ Dynamic yoga TTM kombineret med læren om kropsterapi gennem Manuvision kropsterapeut- og træneruddannelse i 2012.
I dag formidler Rikke sin kropslige forståelse gennem kropsterapeutiske behandlinger, spirituel vejledning, par sessioner, yoga, meditation, faste, udrensninger, kurser, retreats og rejser.
Rikke underviser på NOR: nordic health house, Body all Mind kropsterapeut uddannelsen og er stifter af Kropsterapeutisk Yoga Uddannelse (KYU).
"Yoga har for mig altid været selvterapi. Fra da jeg prøvede det første gang i en kælder på Østerbro i 2000, hvor jeg vitterligt troede, at jeg skulle dø og samtidig vidste, at jeg var kommet hjem. Siden da har jeg undersøgt, hvad min krop prøver at sige til mig og været på opdagelse for at lære og forstå kroppens sprog".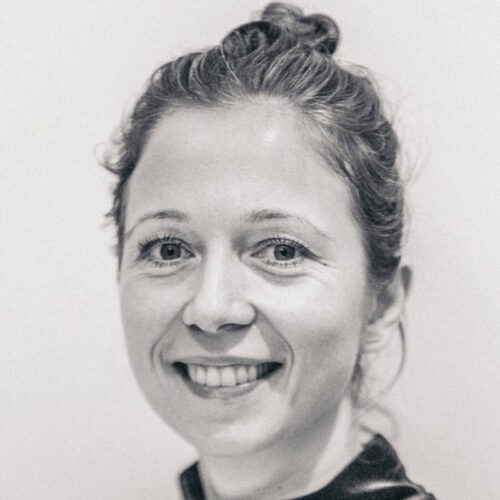 Jenný er 300-timers certificeret Jivamukti Yogalærer, arkitekt og en dedikeret yogi gennem mange år. For Jenný er yogaen en livstil, som har hjulpet hende med at finde balance, glæde og styrke, hun brænder for at lære fra sig.
I Jenný's undervisning vil du opleve en holistisk yogapraksis, med dynamiske og kreative flow sekvenser sammen med omvendte stillinger og balanceøvelser. Hendes timer opfordre til at vende blikket indad samt udforske yogaens dybere lag og bagvedliggende filosofi. Du vil opleve dybe stræk, hands-on assists, meditation og chanting.
Esther Jane's yoga journey began in 2002. Since then, she has been a mindful traveller on the path of yoga, which has led her to a more spiritual way of life of trust, love and compassion. Esther Jane has been a student of Tanja's since 2010. She fell in love with the Jivamukti Method when Tanja came home from the Omega Centre, so full of vibrant energy, so inspiring.
Esther Jane completed her first yoga instructor program in 2014 and has taught yoga since then. In June 2016, she took a big step further on her yoga path and went to Costa Rica to follow the 300-hours Jivamukti Yoga Teacher Training program.
Esther Jane keeps the body in focus: seeing the body, respecting the body and encouraging her students to find the best way possible to be in tune with their bodies.
Esther Jane sees yoga as a tool that can help release fear, anxiety, emotional barriers and traumas, making it possible to really live from one's heart. Through a variety of poses and by use of conscious sequencing, the classes and workshops she teaches are focused on increasing strength, flexibility, and balance through stability, and on providing the space to discover the truth in transition and a sense of lightness in one's practice.
Naya er uddannet koreograf og danser fra Den Danske Scenekunstskole og underviser i yoga, dans og Living Yolates, både ugentlige hold, samt workshops og retreats. Naya har praktiseret yoga i mange år, og elsker at nørde yoga teknik og anatomi. Udover at være koreograf og underviser, er Naya en kunst og kultur-blæksprutte og udvikler diverse events og podcasts.
Living Yolates med Naya er en melodisk klasse med fokus på at forbinde åndedrættet med bevægelse, som et redskab til øget kropsbevidsthed og nærvær i hver bevægelse. Tilgangen spænder fra legende og dynamisk, hvor dansen er et redskab til at slippe kontrol og seriøsitet, til fordybelse, hvor der er plads til roligt at mærke indad.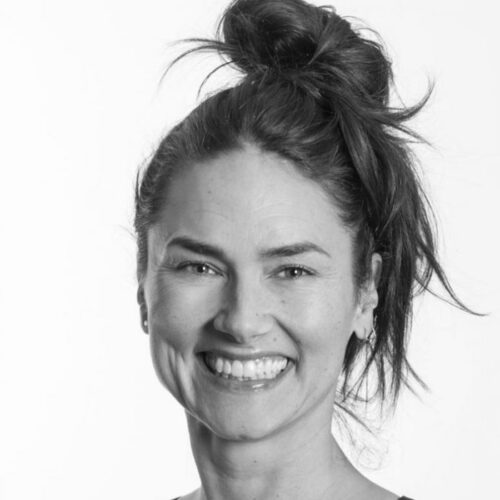 Stina har undervist yoga siden 2009. Hun tog sin første uddannelse hos Hamsa Yoga Studio og har primært studeret Anusara og Embodied FlowTM.
Hun henter inspiration i mange forskellige yogatilgange og hendes undervisning er som en pose nøje udvalgt blandede bolsjer. Hun har især fokus på det naturlige, personlige udtryk og god "alignment"-teknik og bruger ofte musik – både indspillet og live – på klasserne til at skabe og understøtte stemninger og bringe alle sanser i spil.
"Det vigtigste for mig er, at give dem, der kommer til yoga, en følelse af ejerskab over og ansvar for deres egen praksis. Jeg ser det som min fornemste opgave, at facilitere et rum og instruere på en måde, der skaber tryghed og giver plads til både nysgerrighed, fordybelse og udforskning."
Stinas kærlighed til yoga har bragt hende vidt omkring. Udover at undervise faste ugentlige yogahold, workshops og retreats, har hun lavet musik målrettet yogaklasser og er medstifter af Copenhagen Yoga Festival.
Mie is a certified 300-hour Jivamukti Yoga Teacher. She has been blessed to co-create with talented workshop leaders within the arts of dance, meditation, creative movement, musical journeys and ceremonial spaces why you will find her classes to be infused with spiritual teachings, inspiring music, and devotion. With a three-years therapeutic background in psychomotricity and relaxation techniques, Mie encourages body awareness and a mindful, meditative listening from within in order to bring your awareness into the present moment.
Mie also teaches weekly classes of Kids- and Family Yoga and studied at Det Lille Yogahus in Copenhagen.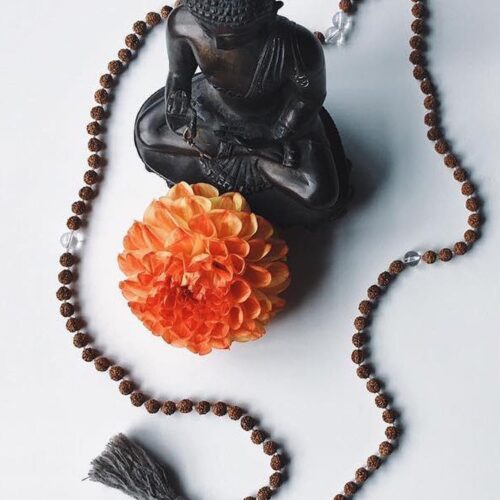 Janni tog sin første yogalæreruddannelse her i NOR: i begyndelsen af 2018 med Simon Krohn og Soham Johansen. Siden da har hun studeret Embodied Flow og Embodied Yin med Satu Toumela.
På Jannis klasser er intentionen at guide dig til at lande i kroppen, og til at overgive dig til nuet, med alt hvad det rummer. Alle kroppe er forskellige, og derfor fokuserer hun ikke så meget på 'perfekt' alignment, men mere på at lade dig finde dit eget autentiske udtryk i yogastillingerne, og derigennem slippe tankerne om at noget er rigtigt eller forkert.
Janni elsker at lege med sekvensering, fri bevægelse og musik, og er dybt fascineret af de bevægelser, der sker inde i kroppen, selv når den ydre form er statisk.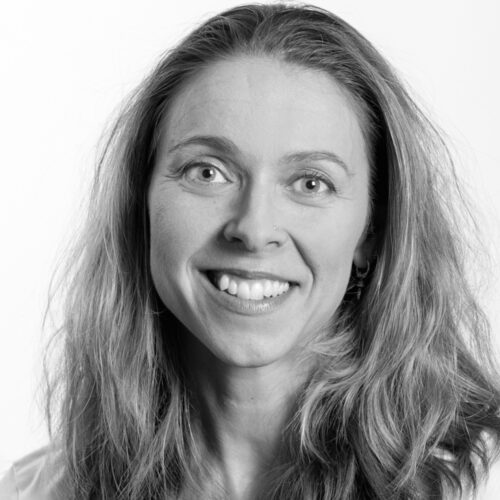 Stinna er uddannet Kundalini yoga lærer gennem Goldenbridge hos Gurmukh og Gurushabd i Indien og USA. Hun har en bred yoga baggrund, lige fra klassisk Vinyasa til Hot yoga, Yin, Restorativ og Yoga Nidra. Hun er uddannet Danser og Danseformidler fra Den Danske Scenekunstskole, og er certificeret i Rolfing fra ERA i München. Stinna rejser ofte, og gerne til Indien. Hun har turneret verden rund som danser og koreograf, bland andet med DGI's Verdenshold.
Info kommer snart